Tour
What's Coupley?
Coupley is an online private journal and life-tracker for couples. There's a journal, for keeping up with what you do every day. Trips and dates get their own pages, so it's easy to go back and remember what you did for that 2nd anniversary.
---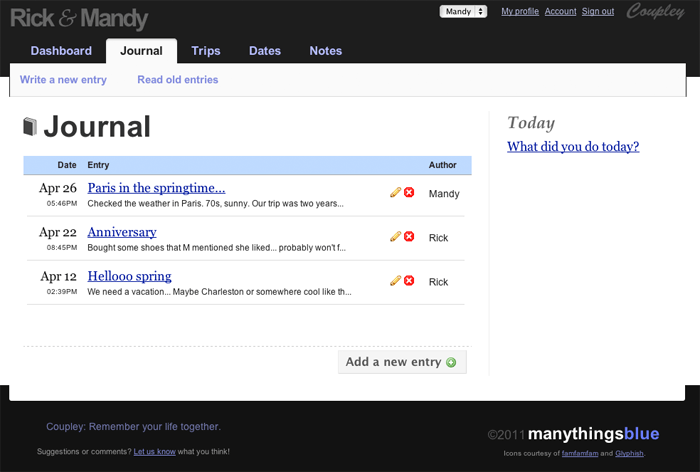 Dear diary...
Write journal entries, keep track of dates and trips, send love notes -- Coupley makes it
easy and convenient

.
Remember Paris?
Trips are tracked separately, so you can easily go back and see where you stayed, and all the journal entries you made while you were there.
Unforgettable
Never run out of paper or space. Your memories will always be
accessible and organized

, not hidden in the attic.